"The Best Of Me For You"

–

Family Life

Series!
You've made a commitment to see your family be the best of all parts – intimacy, husband, wife, children, single parent household. Perhaps you are single with the best of ideas for the family you hope to have or you are seeking solutions to have your family healed. So, now what?
If your relationship is recovering from an affair, pornography addiction, absence of a real spiritual platform, feelings of neglect, brokenness, just years of coasting or hoping for the best when time comes for you to have a family, well Danhugh & Patrice in this series "The Best Of Me For You" will share from their experience, clinical resources and from the Bible, the tips and solutions that can help you be the "The Best Of Me For You" in your family life, marriage, or the future relationship.
"The Best Of Me For You" is a heart warming, inviting and refreshing family life weekend series from January 15 – 17, 2021, conducted by invited guest presenter Danhugh and Patrice.

They are humorous, friendly, warm and include just enough humor, personal examples and experiences so you feel at ease and not like you are at another lecture of "do and don't".
The event will address many of the questions and fears you may have about marriage and family life. "The Best Of Me For You" is your source to discover what the Bible really says about building your best life and family. No matter how frustrating, confusing, or scary each crisis gets, fear doesn't have the final say bout your future, family or marriage. 1 John 4:18 says, "There is no fear in love, but perfect love casts out fear."
The series foundation is a reminder that our Hope is built on the perfect love of Jesus Christ. As a body of believers we've been called to share that Love and the Hope with the world. And that's exactly what this series will provide. We pray you will join us there.
Victory Seventh-day Adventist Church
The series will be on the weekend of January 15 – 17, 2021:
Friday. Jan. 15 – 7PM


Zoom I.D: 836459984 Password: 34567

Saturday, Jan. 16 – 11 AM
Livestreamed:

Facebook, YouTube, Roku TV, web


Visit our Livestream platform to select your preferred platform. Click HERE
Saturday, Jan. 16 – 5PM


Zoom I.D: 836459984 Password: 34567




Sunday, Jan. 17 – 7PM




Zoom I.D: 836459984 Password: 34567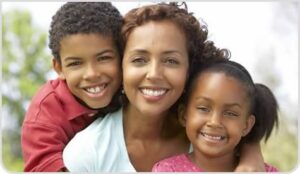 Each session will offer tools and resources to help understand that there is Hope, even when there seems to be doom.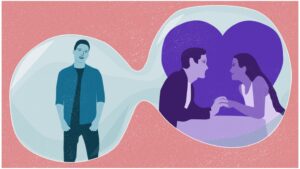 No matter your current status, please join us at each session as we experience "The Best Of You and Me"
MEET THE SERIES PRESENTERS
Pastor and Mrs. Danhugh Gordon
Pastor Danhugh Gordon is an ordained Seventh-day Adventist pastor, ministering for the past 32 years as District Pastor and Conference Director both in Jamaica and the Bahamas. He holds a Bachelors of Arts degree in Religion, a Masters of Arts degree in Education and several certifications in Communication Technology and Production as well as Leadership. Currently he serves South Bahamas Conference as Senior Pastor of the Johnson Park Seventh-Day Adventist Church, as well as in Crooked Island and Acklins.
Patrice Williams-Gordon is a molecular biologist and health educator who has professionally expanded her ministry through inspirational speaking, writing and events planning. Patrice served as Assistant Professor at Northern Caribbean University in Jamaica before coming to the Bahamas and serving South Bahamas Conference as coordinator of Fundraising and Special Events. As founder and CEO of Deliberate Living, Patrice has traveled around the world extensively conducting seminars, conferences and retreats aimed to inspire participants to live their best life deliberately.
Danhugh and Patrice Gordon have enjoyed team ministry for the full 27 years of their marriage and have inspired and strengthened many families through relationship seminars, marriage conferences and retreats. They are the proud parents of two adult daughters and one son-in-law. Together they strive to keep growing holistically and to use the process of their own growth to teach lessons that will lead others towards greater fulfillment and a deeper relationship with God.
Series will be streamed on all our media sharing platforms. For details of these platforms visit our media page by clicking the button