meet our pastors
How then will they call on Him in whom they have not believed? How will they believe in Him whom they have not heard? And how will they hear without a preacher?
Romans 10:14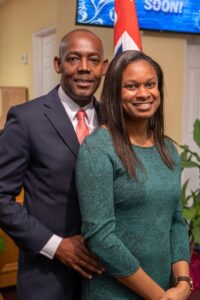 A WELCOME FROM OUR PASTOR
Here at the Victory Seventh-day Adventist Church, you will find real love, trusted leadership, meaningful fellowship, authentic worship, spirit-led teaching and preaching, and programs for the entire family. A place where you can grow spiritually, find your purpose, and be empowered in every area of your life. Victory is a great place to call home! I would love to connect with you at one of our live in-person services or at one of our virtual services.
Pastor Jeff & Tricia Jefferson