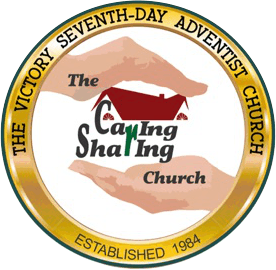 In all His dealings with His children, God has always demonstrated His guidance when we allow Him to lead us. Such was the mindset of a small group of believers who, on December 3, 1983, assembled for their first worship service. The location was a rented Episcopal church at 4401 Matilda Avenue in the Bronx, New York. Led by its first pastor, Samuel Bulgin, a group of 84 charter members and other brothers and sisters, the group began worshiping as a company.
Observing the steady growth of the young group, the Greater New York Conference of Seventh-day Adventists conferred on the company the status of a full-fledged church. On May 26, 1984 it was officially known as the Victory Seventh-day Adventist Church. On that date, Pastor Raymond Saunders, Ministerial Director of the Atlantic Union Conference of Seventh-day Adventists delivered the inaugural sermon at the newly organized church. It was entitled "Rendezvous on the Sea of Glass."
On January 10, 1987, the Victory church moved to another rented facility, the Refuge Temple Annex located at 716 E.233rd Street, also in the Bronx. Prior to moving from the Matilda Avenue location, the idea of acquiring its own worship facility was beginning to germinate in the minds of its members. With much prayer, personal sacrifice and great faith, the lot on which the church now stands, 1271 Burke Avenue, Bronx, New York, was acquired. On January 12, 1989 construction began on the new edifice. The anticipation was that construction would progress smoothly to completion. Unfortunately, that was not the case. The process experienced myriad delays. While some members expressed frustration at the slow pace of construction, others took comfort in the fact that God work knows no haste or delay, and that it would be completed at a time of His own choosing. It should also be mentioned that the membership of the church was steadily expanding during this delay. On December 31, 1989 the membership stood at 302. The evening of Friday September 27, 1991 was a very memorable one.
Construction on the building was finally complete! At approximately 7:30 pm that evening the pastor, members and friends of the Victory Seventh-day Adventist Church worshiped in the new church building, for the first time. The next day was the first full Sabbath spent worshiping in the building. Finally, this "bulging" congregation had a "home" they could call their permanent church home. In spite of the relief and joy each member experienced, it was somewhat also bittersweet. Three members who started the journey, Bertha Jeffries, our first organist, Ephraim Swaby and Nelson Turner passed away before construction was completed. Though they are now are asleep, awaiting the call of the Life giver, their contributions will never be forgotten. In October of 1992, after nearly nine years as its pastor, Pastor Bulgin, now Dr. Samuel Bulgin, was transferred to another district.
On November 17, 1992, Pastor H. Hugh Maynard-Reid was installed as the new pastor. After serving for almost three years he was transferred and Pastor Horace Russell was introduced to the congregation as the new pastor on November 1, 1995. It was during his tenure that the church had its official opening on May 26,1996, exactly twelve years after Victory was organized. He was transferred in January of 2001 and Pastor Bancroft Daughma assumed the leadership of Victory along with his associate Pastor Lincoln Smith in February. In addition to Pastor Smith, Victory was served by Pastors Howard Martin, Reginald Chery, Shane Vidal and Gregory Carrol as associates. Pastor Daughma served for four years and was replaced by Pastor Easton Marks. When Pastor Marks was transferred; Pastor Ernie Wright, Jr. was appointed to Victory. With the sudden departure of Pastor Ernie Wright, Jr., after just over three years, Dr. Alanzo Smith was appointed as the church's interim pastor.
In April 2015 the Greater New York Conference of Seventh-day Adventist appointed Dr. Milton G. Gregory as the church's senior pastor; and on June 4, 2016 Pastor Albert B. Peterson II was appointed as the church's Associate Pastor; an appointment far overdue since the departure of Pastor Gregory Carrol, who served as the church's last Associate Pastor; prior to the appointment of Pastor Albert B. Peterson.. In its thirty years of existence, Victory has spawned two off springs; the South Bronx Community SDA Church and the Three Angels SDA Church. We have been blessed with many internationally known preachers and singers. We have also been blessed with a committed group of members, without whose unwavering support we would not have made it thus far. With our current
membership of 643, we thank God for his blessings for these three decades.