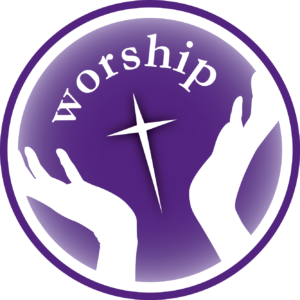 Saturday, February 22, 2020
Prelude
Pianist & Organist
Introit
"Come Let Us Worship The Lord"
Church Announcements
Bro. Eric A. Thomas
*+Welcome
"I Love The Thrill That I Feel"
Sis. Trevicia Ward,
Janina Ligonde, Chelsea Brown
Pastoral Emphasis
Dr. M.G. Gregory
Praise & Worship
Youth Praise Team
Call to Worship
Elder Franklin Julius
Doxology
"Praise God, From Whom All Blessings"
Invocation
Pastor Laundale Munroe
+Opening Song
#189 – "All That Thrills My Soul" Congregation
*Intro. To Prayer
"There Is A Place of Quite Rest"
Praise Team
+Intercessory Prayer
Elder Cynthia Beckford
Response
"Hold Us Who Wait Before Thee…"
Praise Team
Special Song
Gifted Harmony
+Tithe & Offerings
Sis. Vanda Semper
Response
"We Give Thee But Thine Own"
+Scripture Reading
Mark 15:21 and Luke 23:26
Bro. Dennis Ogbeide
Introduction of Speaker
Dr. M.G. Gregory
Meditation Song
Sis. Julie LaBorde
The Spoken Word
Pastor Laundale Munroe
"SIMON"
Hymn of Service
#330 –"Take My Life And Let It Be"
Sis. Karen Stoddard
Benediction
Sis. Karen Stoddard
#663 – "Amen, Amen"
Recessional
#645 – "God Of Our Fathers"
REVERENCE FOR GOD'S SANCTUARY
Thank you for worshiping at the Victory Seventh-day Adventist Church. If you are visiting for the first time we pray the worship activities will enrich you
spiritually. Congregation, as your act of reverence for God's Sanctuary, please
wait to be ushered from the Sanctuary.